Host Your Own Fundraiser
Whether your event is big or small, your support will help us continue the good work we do.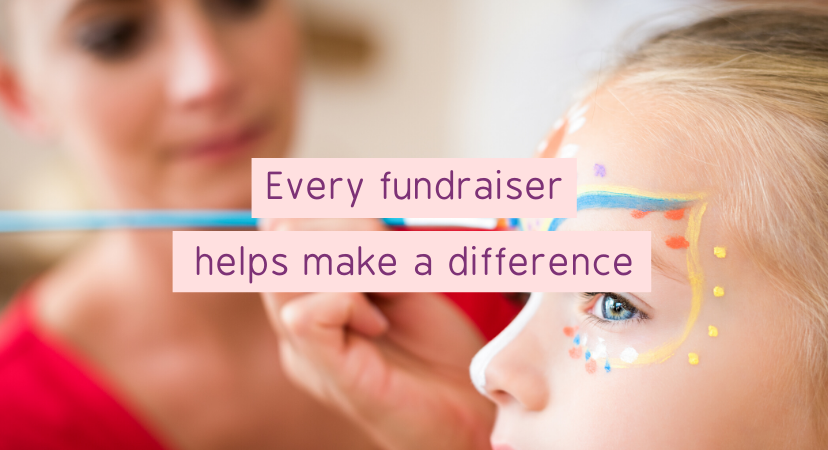 Still Aware seeks to raise awareness about stillbirth to the broader community: through awareness, we can work towards prevention. This is only made possible through the kind donations and fundraising efforts of generous supporters. Hosting a fundraiser for Still Aware can be empowering, fun and a great way to get together your friends and family to help raise awareness of stillbirth in Australia and the work Still Aware are doing.
Are you ready to fundraise for stillbirth awareness?
You can choose to host a high tea as part of Still Aware's Pregnancy and Infant Loss Awareness month in October, or on any other special date to honour your baby or a special baby in your life.
Invite people over for a High Tea and ask your guests to donate to Still Aware what they would if dining out, to help continue the good work we do to, create awareness, deliver education and save babies.
Here at Still Aware we encourage Facebook Fundraisers as they are not only a quick and easy solution to fundraising, but running a Facebook Fundraiser increases awareness for stillbirth and stillbirth prevention. You can find out how to set up your Facebook Fundraiser here.
Bunnings BBQ
Getting a sausage and bread at Bunnings has become an Australian tradition, and we have had great success with volunteers who have hosted Bunnings BBQ's around Australia.
Bunnings are great at providing all the equipment needed, e.g. tent, table and signs. All that is required to organise is the food and drinks.
Movie Fundraiser or Quiz Night
Why not have some fun while you're fundraising too. Many cinemas are generous in donating their venues for charity fundraising, and may often be interested in partnering with a fundraiser to help premier a new movie.
Hosting a Quiz Night is also a relatively easy - and definitely fun -fundraising event. You can do this at home, at your local pub, or find a venue that is willing to donate their space for the event. The best way to raise the most funds, is to call on your community and get as much donated as possible to your event.
Office event
Asking your workplace and colleagues to support a charity is a great way to fundraise. You can host a morning tea, TGIF drinks, or maybe a 'Fundraising Friday' and collect donations.
Create your own event
Do you have a unique fundraising idea? There are no limits to what you can achieve with your event.
Need some ideas?
We're happy to help give you some tips and ideas for an event. Once you have registered as a fundraiser (below), you can call or email us to chat further.
Fill out your fundraising details below to get started:
"I've recently completed a fundraiser, what's next?"
Firstly, thank you! If you have completed a fundraiser already, please download our Financial Form, complete and send to hello@stillaware.org. Afterwards, you can deposit your fundraising income direct via Bank Transfer with the following details:
Account Name: Still Aware Inc
BSB: 035 034
Acc No: 372 865
Reference: Please enter your mobile or email address as the reference so we can arrange a tax receipt. Once you have made the donation, email support@stillaware.org so that we can ensure a receipt is issued for you.