Gala Dinner
Every year we celebrate our annual Garden Gala fundraising event, which supports Australia's only not-for-profit charity solely dedicated to raising awareness of stillbirth and prevention.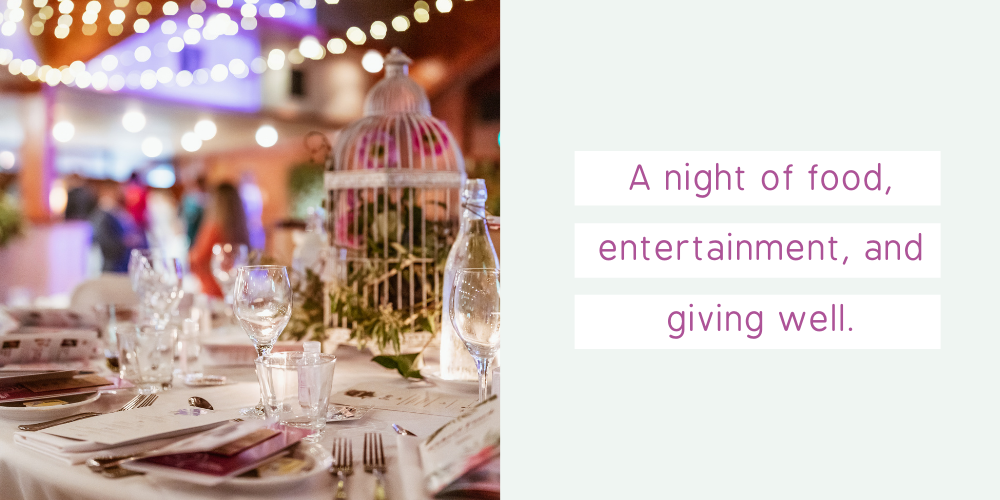 Garden Gala – Fundraising for Stillbirth Awareness
Held at the Arkaba Hotel in Adelaide, Australia, the Still Aware Garden Gala is our biggest fundraiser of the year.
On the night you'll have pre-dinner drinks and a gourmet cheese buffet, 3-course meal accompanied by premium beverages, a live auction, butterfly wall raffle, and entertainment by some of Adelaide's best performers and guest speakers.
2022 Gala Update
Photos from the 2022 Still Aware #GardenGala are here!
On behalf of the entire Still Aware team, we'd like to thank all who came on the night and supported our cause. It was such a joy to once again see all your faces after a year off, and we're already looking forward to next year!
We'd also like to say a huge shoutout to our volunteers, event sponsors, charity sponsors, auction item donors, and also our gala team who helped make this event possible.
We'll provide a full update on the night as well as a full list of sponsor acknowledgements a little later, but for now please head to the link below and enjoy these fabulous photos by the lovely Allison Croft – be sure to tag your friends!
Photos: https://lnkd.in/g2pCJaMK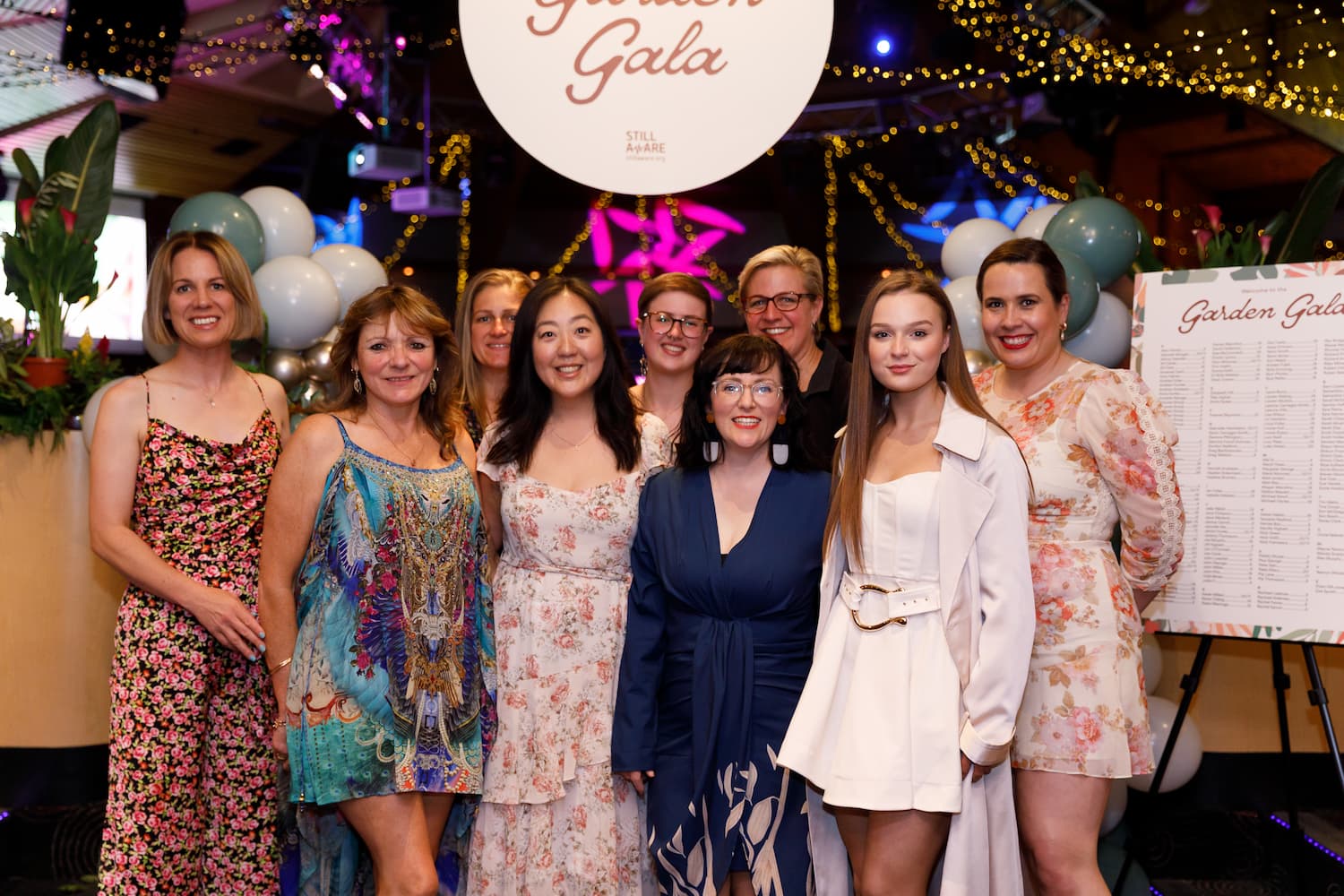 Event Support
Major Event Sponsors
Eckermanns Lawyers & Conveyancers, Bunnings Warehouse Mile End, MGA Whittles Community Foundation, Andreyev Lawyers, Joc & Co
Gala Sponsors
Chalmers Wines, Boho Wines, Naked Life, Calabria Family Wines, Ceravolo Orchard, Lion Group, Bickfords Group, Dasher & Fisher Gin, Long-Rays, Amy Louise Skincare, Balloonies, Foord Properties
Event Support
Ali Clarke, Senator Marielle Smith, Jane Warland, Louis Fuller, Clare Chambers, Rachel Leahcar, David Lane, Tynte Street Flowers, The Wrinkly Cirtus, The Arkaba Hotel, The Lang Foundation, Bronte Manuel (Toop & Toop), and all butterfly wall donors. ]
Ongoing Support
Pregnancy Babies & Children's Expo
Auction Sponsors
Old Chaff Mill, Coastal Skydive, Shingleback Winery, Beresford Estate, Carmel's Cafe, Tintookie Farm Blewitt Springs.
Brigid & John Piro, Port Hughes Golf Club, Barley Stacks Wines, Port Hughes Tavern, Port Hughes Cafe.
Old Coach Road Estate, The Big Duck Tours, Surf & Sun Middleton, The Anchorage Hotel, Hotel Victor, Port Elliot Bakery, Tramway Voucher.
Sails Accommodation Port MacDonnell, Limestone Coast Charters, Pt MacDonnell Feasts Classic Cars Collection, Pt MacDonnell Maritime Museum, Karno House, Thyme at the Lakes, Natural Born Grillers.
Villa Beach Palm Cove.
Vivonne Bay Island Getaway, Sealink, Little Sahara, KI Ocean Safari, KI Brewery, KI Wildlife Park, Dudley Wines Rogasch Accommodation, Barossa Balloon Adventures, Calabria Family Wines, Barossa Helicopters, Novotel Barossa Valley Resort, Maggie Beer, Barossa Distilling, 1918 Bistro & Grill, Barossa Valley Brewing.
Customs House, Port MacDonnell Golf Club, Periwinkle Cafe, Mandy's Shack Catering.
Delgattie Estate, Kilsby Sinkhole, The Commodore, Engelbrecht Cave Tours, Naracoorte Cave Tours.
Vine Inn Court Accommodation, Barossa Gin School, Char Barossa, Barossa Valley Golf Club, Barossa Valley Chocolate Co.
Still Aware Board
Professor Gustaff Dekker, Gemma Antunes, Associate Professor Jane Warland, Lucy Kosch, Louise Russo.
Clinical & Consumer Advisors
Professor Gustaff Dekker, Professor Alexander Haezell, Billie Bradford, Danielle Pollock, Nerida Box.
Executive Volunteers
Paula Dillon, Celeste Foord, Jen Pedder, Kim Mead, Jill Highett, Catherine Norcliffe.
Head Office
Tracey Clark, Melina Stewart, Carolyn Barker.