Donate Now
Still Aware relies on the generous tax-deductible donations of people in our community who believe in our cause, and want to help us create change.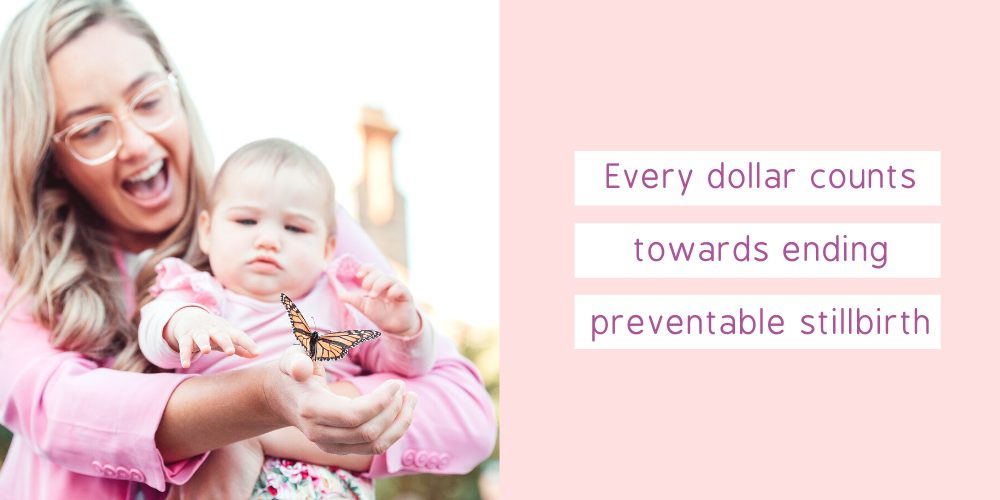 "Why should I donate to Still Aware?"
Stillbirth is the leading cause of infant death in Australia, with 6 babies born still every day. Still Aware is a tax-deductible (DGR Tier 1 status) Australian charity dedicated to tackling this devastating epidemic through empowerment, education, awareness, and advocacy.
Still Aware take a science-first approach with prevention at the core. We educate clinicians on how to spot risks, empower women to listen to their intuition, advocate for legislative change at a federal level, and raise awareness about stillbirth and the associated stigma.
Still Aware is backed by a Clinical Advisory Board, giving you confidence that every piece of information is up-to-date and scientifically accurate. Our charity is also guided by a Consumer Advisory Board made up of parents in the community, enforcing transparency and a community-driven approach to change.
"What does my donation go towards?"
Just some of Still Aware's initiatives are:
Online Clinical Workshops for clinicians and healthcare providers

Online Webinars for parents and expectant parents

In-person Workplace Training for hospitals and clinics

Monthly Podcast

100 Voices Initiative

Support events for the stillbirth community (Birthday For Babies)

Christmas Wreath Initiative

Free preventative resources for parents

Free safe pregnancy resources for hospitals
Last year Still Aware has:
Distributed over 130,000 safe pregnancy packages for clinical and consumer use across Australia.

Educated over 800 antenatal care providers and clinicians nationally.

Educated over 23,000 expectant families on safe pregnancy practice to help prevent stillbirth.

Reached more than 2,800,000 people through social media.

Attended numerous speaking engagements nationally and internationally in a clinical setting to support and guide habits backed by research.

Successfully advocated for stillbirth to be listed on the government policy agenda.

Received an international education award and was invited as a global advisor on stillbirth prevention.
"What ways can I support Still Aware?"
There are a variety of ways you can support us and our cause.
Join Workplace Giving (perfect for business owners)
Want to make a cheque donation?
Please make cheques payable to Still Aware Ltd.
Thank you for being part of the change!